When the days are long and the temps are high, it makes for perfect conditions to spark up the grill and enjoy some tasty BBQ with friends and family. And now that BBQ season will be in full swing once the 4th of July hits, diets and discipline tend to fall by the wayside as a result. The large spread of food consisting of unhealthy chips, condiments, hot dogs and burgers can get even the best adherents to healthy eating choices off track. Fortunately, we've put together a healthy guide to navigate through the BBQ season so you can eat lean and clean, all without sacrificing the enjoyment.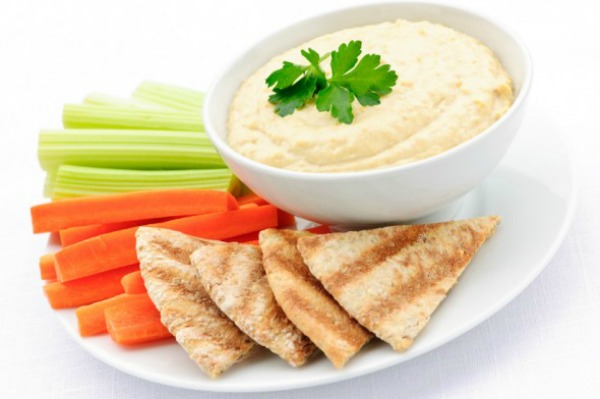 Make or Bring a Healthy Appetizer: As tempting as chips, dips or potato salad can be, the healthier choice would be to bring cut veggies like carrots, celery or broccoli. An even better accompaniment with the veggies will be some delicious hummus.
Watch Your Portions: More often than not, when we see a delectable spread of food in front of us, our eyes end up being bigger than our stomachs. Instantly, the "scarcity" mentality can kick in and make us load up on everything in front of us, thinking that if we didn't eat these foods now, it will run out sooner than later. It is crucial to control this urge and kick the want for more to the curb. Also, the image above is a helpful guide to see how healthy portions should be.
Fill Up On Healthy Choices First: Getting your fix first on veggies and other healthy choices is a good way to help you avoid over indulging on the higher calorie meats and entrees later.
Control Your Intake of Starchy Carbs: Pastas, potato and bean salads, all these are very delicious. However, it's important to not go crazy on them at the bbq. When in doubt, refer to the portion guide when enjoying such dishes.
Feel Free to Enjoy Your Favorites : Got your eyes on a cheeseburger? Go for it. Have a hankering for a hot dog with the fixins. Have at it. The potato salad's calling your name? Feel free to answer. Don't deny yourself from the foods you want. Just remember to control your portions.