It's easy to overload on sugar in the month of October. With Halloween festivities being the biggest enabler of sweet teeth the world 'round, unhealthy candies, treats and snacks are easily prevalent and become an easy go-to munch to fall into. Nevertheless, there are healthier and more wholesome options when getting into the spooky spirit of the holiday through healthy recipes for snacks and treats. Below are a number of such recipes that you can share with the whole family for a healthier BOO-st to your Halloween activities!
"CANDY CORN" VEGGIE PLATTER: Arrange cauliflower, carrots, and yellow peppers in the shape of a candy corn and serve with a side of hummus in a pumpkin dish. The visual appeal will help you forget you ate something so healthy.
"BOO"- NANA POPS: These adorable ghost-shaped frozen white chocolate banana treats can make for a fun project to make with the kids! Help yourselves to this white-chocolatey goodness and grab the recipe HERE.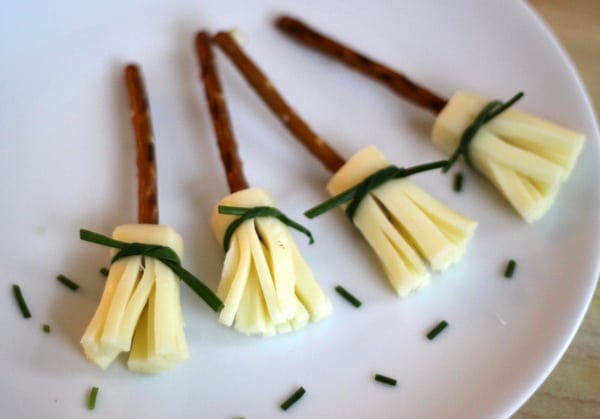 CHEESY WITCH BROOMS: These tasty witch brooms are a perfect display on a Halloween-themed party platter. To make them, just use kitchen scissors to slice the bottom half of a cheese slice, wrap it around a pretzel stick, and then use a fresh chive as a string to hold it in place.
JACK O' LANTERN HUMMUS PLATE: Using canned black beans, arrange a jack-o'-lantern face across your hummus spread. Present this on a dinner plate and serve with chips, crackers, veggies, or toasted pita.
CLEMENTINE PUMPKINS: This simple treat can be an excellent dressing to accompany your Halloween platters! Just peel clementines or small oranges, then insert a one inch piece of celery into the top to let it become the pumpkin stalk.
JACK O' LANTERN ORANGE CUPS: This is a simple treat idea that lets you channel your inner artist! Simply grab a Sharpie pen and design one-of-a-kind Jack O' Lantern faces on the orange cups!
VEGGIE SKELETON: This spooky arrangement lets you use a ton of veggies! Just make the head a bowl of dip and you've got a complete skeleton ready for munching!
FRUIT MONSTER PLATE: Out of all your Halloween treats, this spread will probably be your most visually impressive. The creativity levels can be turned up a few notches here when creating the face. Simply carve out a mouth in a watermelon and fill it with other cut fruit, letting it spill out onto the platter.
OWL CRACKERS: This versatile snack is actually appropriate for any Fall occasion. Crackers, cream cheese, raisins, and almonds are the stars in this treat, arranged to look like irresistible owls!