Ah lemonade, the quintessential summer refresher that has helped everyone cool off from high temps for as long as one can remember. From street corner lemonade stands peddling the classic flavor to gussied up versions found in your favorite cafes and restaurants, lemonade's place in summer season iconography is indelible. With today being National Lemonade Day, now would be a perfect time to highlight some healthy iterations of lemonade. For example, we've started off with the classic Arnold Palmer above. Check out the rest of the recipes we've rounded up and enjoy!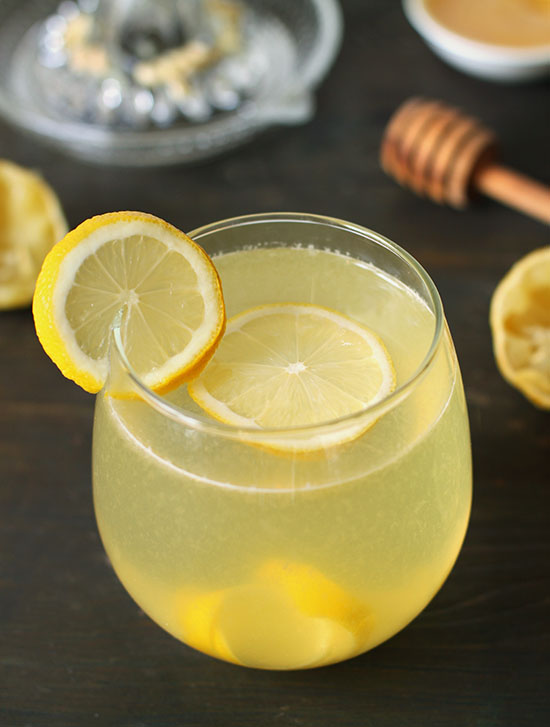 HONEY SWEETENED LEMONADE: Here's a take on the classic recipe, using honey to sweeten the lemonade, instead of sugar, high fructose corn syrup or fake lemon flavoring. Get the recipe HERE .
PINEAPPLE GINGER LEMONADE: Raw pineapple juice is very healthy and provides many benefits for your digestive system. Check out the recipe HERE.
PROBIOTIC LEMONADE: Probiotic drinks such as kombucha definitely have healthy advantages, but remain a pricey option. With this recipe, you get the gut-friendly bacteria benefits that probiotic drinks bring to the table, without the high prices! Help yourself to this goodness and grab the recipe HERE.
STRAWBERRY LEMONADE: Strawberry lemonade has been a popular alternative to the classic flavor for a while now. With the combo of flavors being so tasty, it's easy to see why! Try out your own homemade recipe HERE.
WATERMELON LEMONADE: Watermelon lemonade's been gaining plenty of popularity for being the official summer drink. The invigorating characteristics of both lemon and watermelon are great indicators of summer, so it is only right that the two combine for an ultra refreshing drink! Learn to whip up your own ice-cold batch HERE.