The fall season offers its own distinct ingredients for distinct seasonal tastes. In this entry, we highlight some of the best fall seasonal recipes that you can cook up and enjoy. Each unique flavor for this season is so characteristically fall, making for some fun and delicious meals for the whole family.
SAUTEED CARROTS WITH SAGE: What an irresistible combination of sage herb and glazed carrots! This can be a side dish that will become a favorite. Get the recipe HERE .
BUTTERNUT SQUASH RISOTTO: The dish may sound fancy, but this easy prep will have others thinking that it came from a high end Italian restaurant! Help yourself to this goodness and grab the recipe HERE.
HONEY SOY BROILED SALMON: Asian flavors exhilarate your tastebuds in this outstanding take on salmon!. With the combo of flavors being so tasty, it's easy to see why this dish is a winner! Try out your own homemade recipe HERE.
SAVORY BAKED APPLES: This unique treat is a favorite for utilizing apples with plenty of delectable flavors! Learn to whip up your own batch HERE.
CRISPY KALE CHIPS: This is a very popular healthy conscious snack due to its simplicity and flavor! Get the recipe HERE.
PARMESAN SPINACH CAKES: This versatile dish is tasty and very easy to make. Parmesan gives a tasty element to the healthy spinach. Learn to make these yummy little cakesHERE.
SQUASH APPLE TURNOVERS: The tart apple flavor profile meshes so well with the squash in this appetizer or side dish. Dive in to this recipe HERE.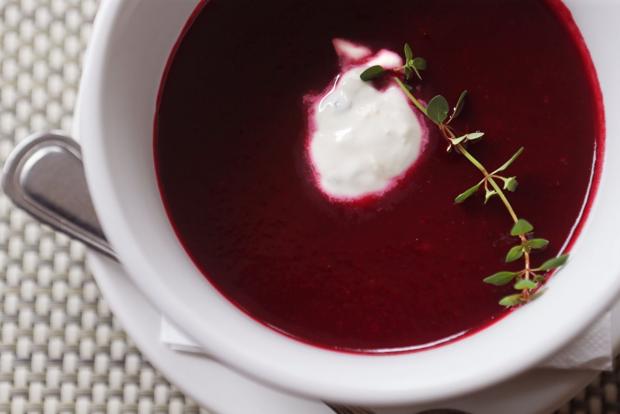 SAVORY BEET SOUP: Soup is always a perfectly warm option when the temps start getting lower! This yummy recipe can be grabbed HERE.
PUMPKIN RAVIOLI: It's a fact that pumpkin is a heart healthy vegetable that's readily available in the fall season. This delectable pasta dish can be tried for yourself HERE.