It's time to create good habits for the upcoming Fall season! Just because summer is over doesn't mean you have to stop with the upkeep of a fit body. Or, if you're looking to get a head start on a fitness program before the typical New Year's resolutions, then Fall is the perfect time to start. Here are 10 tips for an effective and enjoyable Fall fitness plan!
LAYER UP: As the temperatures take a dip, it's best to start layering up when exercising outside. Take care not to overdress as your body will heat up as you get into your activities and workouts. A light windbreaker, hoodie or sweatshirt should suffice in the early Fall.
PURCHASE A BIKE: As reported by The Best Time to Buy Guide, new bicycle models are debuted in September and retailers slash prices because they don't want old models lingering in their showrooms. You can be sure to get a good deal on a last year's model if you do the right research.
BE MINDFUL OF THE 30 DAY RULE: According to experts, it takes about 30 days for our bodies to adapt to lifestyle changes. So, when the alarm goes off in the morning and it's darker and colder, don't grumble and reach for the snooze button. Instead, push yourself to stick to your fitness plan and let your body adjust to it.
PUT YOUR GYM MEMBERSHIP ON FREEZE: If you want to enjoy the cooler weather outdoors, consider freezing your gym membership. Though you'll likely pay a small fee to freeze the membership, you could save significantly on the monthly charges. This is a great alternative to cancelling your membership outright, as you'll be faced with large initiation fees should you choose to take up a gym membership again.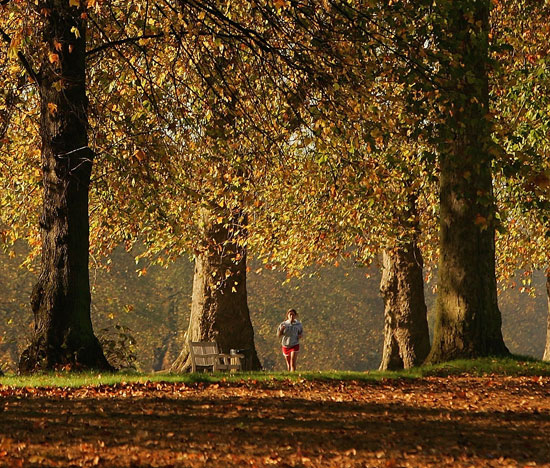 ENJOY THE TRAILS: Fall is one of the most beautiful times of the year. Find some local parks or trails to walk, run or bike and take in the gorgeous Fall scenery, complete with the dazzling array of colors we see on the changing leaves.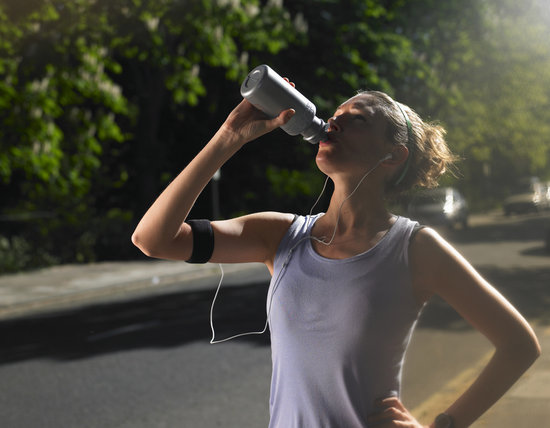 DRINK WATER: Minding your body's hydration, even when the temperatures outside dip, is important in the Fall season. People often feel less thirsty when it is not hot outside, but it is always crucial to drink plenty of water at any time.
TURN SEASONAL CHORES INTO A WORKOUT: You'd be surprised how much of a workout you can get from raking leaves outside. Several Fall-related chores done outside can easily be turned into a useful workout.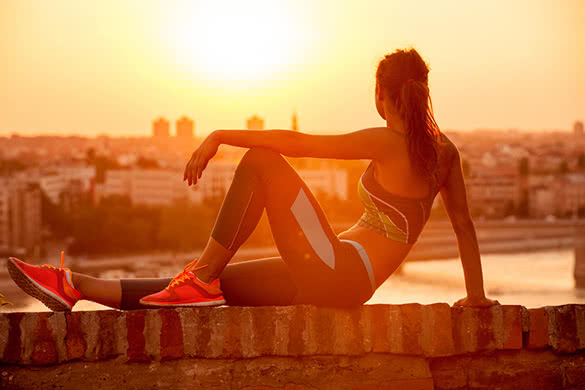 EXERCISE IN THE MORNING: In the Fall season the sun sets much earlier, causing individuals to feel as though it's later in the day than it really is, and making them feel more tired than usual. Executing your workout routines early in the morning will ensure you complete it and get it out of the way and still allow time for you to relax in the evening.
ENJOY TEA MORE: Want to enjoy a warm drink to help with the cooler weather this season? Try green and black teas as they're full of antioxidants to keep our bodies healthy.
SAFETY FIRST: The Fall season brings about shorter days, dark mornings and early evenings, but this shouldn't stop you from an effective exercise routine. Be smart by opting to wear reflective workout clothes and carry a flashlight to light your paths. Bike riders should invest in headlights and blinking tail lights and try to avoid roads with heavier traffic. Take advantage of your local school's track for walking or running, or if not available, use well-lit or public exercise and walking paths.