With everybody having a full schedule for the holidays, it can be very easy to tell ourselves, "I'll get back to my workout routine after the holidays," then suddenly find ourselves at the end of January wondering why we haven't worked out in a while. Such a scenario happens all too often and is one many of us can relate to. Though it is a common occurrence to fall out of a regular workout schedule, we've compiled a few pointers on how to stick to fitness habits during the eventful holiday season.
FIND THE NEAREST GYM: If you're travelling out of town, it is important to locate the nearest gym. Hotels usually have a gym on premises, which cater to travelers' fitness needs. If you have a gym membership that has national locations, find the nearest branch to you and plan a schedule that includes a workout there.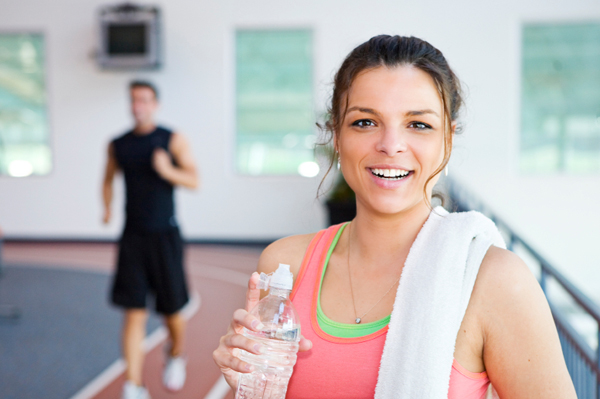 LET YOUR FAMILY KNOW OF YOUR WORKOUT SCHEDULE AND ITS IMPORTANCE TO YOU: Letting your family and friends know how much your fitness schedule means to you and also how you plan to fit it in during the holidays is a good way to help you stay committed to your fitness plan. This also informs them of your set plans, so they can plan holiday festivities around your schedule, if need be.
DON'T FORGET TO TREAT YOURSELF: Don't deprive yourself of the holiday treats you love. Being fit also involves being happy, so what better way to be happy during the holidays than treating yourself to the dishes you enjoy the most – in moderation, of course.
TREAT EXERCISE AS A PRIORITY: In theory, it's simple and may be easier said than done, but making exercise one of your top priorities during the seasonal preparations helps you make time for yourself and for fitness. Making time for a good workout will help you more in the long run than spending time on something that isn't really a priority in retrospect.
LET GO OF GUILT: If you find yourself with time for only 20 minutes of exercise as opposed to your regular hour, don't feel bad. What matters is that you're getting in some quality activity in the time you have. Don't feel guilty about not being able to exercise for your usual time, instead be proud of yourself for not straying from your commitment to fitness.